Our
Story
Open Architects was founded by former school district and public sector practitioners with the mission of creating best-in-class data tools for education, public sector, and non-profit organizations.
At our core, we're data nerds with a passion for public service. Because we've been there, we understand the data challenges you face each day and we approach every engagement as a partnership in solving those problems.
We build the tools we wish we had when we were in public service roles. We get into the trenches with our organization partners to design practical data tools that address your day-to-day challenges, so you can focus your efforts where they matter most.
We all know that actionable data leads to better decisions, but busy leaders don't have the bandwidth to effectively compile and analyze data across multiple systems. To put it simply, we try to take as much work off your plate as possible, while putting actionable insights at your fingertips.
The Open Architects
Difference
See why 125+ districts have chosen OA as a partner.
No-Effort Implementation
We do all the heavy lifting to collect, clean, and organize your data , so there is virtually no set up work on your end (and no major favors from your IT department). Instead, you get to focus on the fun part - providing feedback and working with us to refine your dashboard designs.
Quick Turnaround Time
When we begin a new partnership, you should expect to begin receiving dashboards in as little as two weeks. Implementation of a full dashboard suite is typically completed within 2-3 months.
Custom-Built Tools
Choose from our menu of best-in-class dashboards or request a fully custom project. Either way, your dashboards and other data tools are tailored to your unique data, and your district and school configurations. We iterate with you along the way, so the final product works for you.
Partnering

with Open Architects

What it's like to work with us.
Your day-to-day work is urgent, critical, and focused on changing lives. Our goal is to do whatever it takes to support your data needs, starting with seamless implementation and best-in-class service. Read on to see how we approach new partnerships.
Step 1: Contact us to schedule a demo and an in-depth conversation about your data needs. We also offer a free trial dashboard so you can see our work in action before deciding if we're the right partner for you.
Step 2: We'll send you a customized proposal. We have dashboard packages tailored to districts and schools of all sizes, from single school sites and small rural districts to large urban and suburban districts. A core part of our mission is to ensure districts of all sizes and budgets can afford our tools.
Step 3: The first step in our work together is a kickoff meeting with project leads from your district and the OA team. We'll get to work setting up data connectors and designing your dashboards, and you'll typically receive your first dashboards in as little as two weeks.
Step 4: Receive your dashboards, provide feedback, and iterate with us. We aim to deliver your full dashboard suite within 2-3 months, and meet with you every couple of weeks during implementation to ensure you're fully satisfied with the final designs. Our partners say that implementation is one of the biggest things that sets OA apart. We do all the work to collect, clean, and organize your data through our data connection process, so there is virtually no set up work on your end. Instead, you can focus on the fun part - providing feedback and working with us to refine your dashboard designs.
Step 5: Once your dashboards are operational, we'll shift our focus to supporting you. You can reach out to our team at any time, and you'll also be hearing regularly from us. We are constantly upgrading our tools and adding new features, many of which we offer to our current partners at no additional cost.
See it in
Action
Don't take our word for it. Schedule a demo and see it live.
REQUEST A DEMO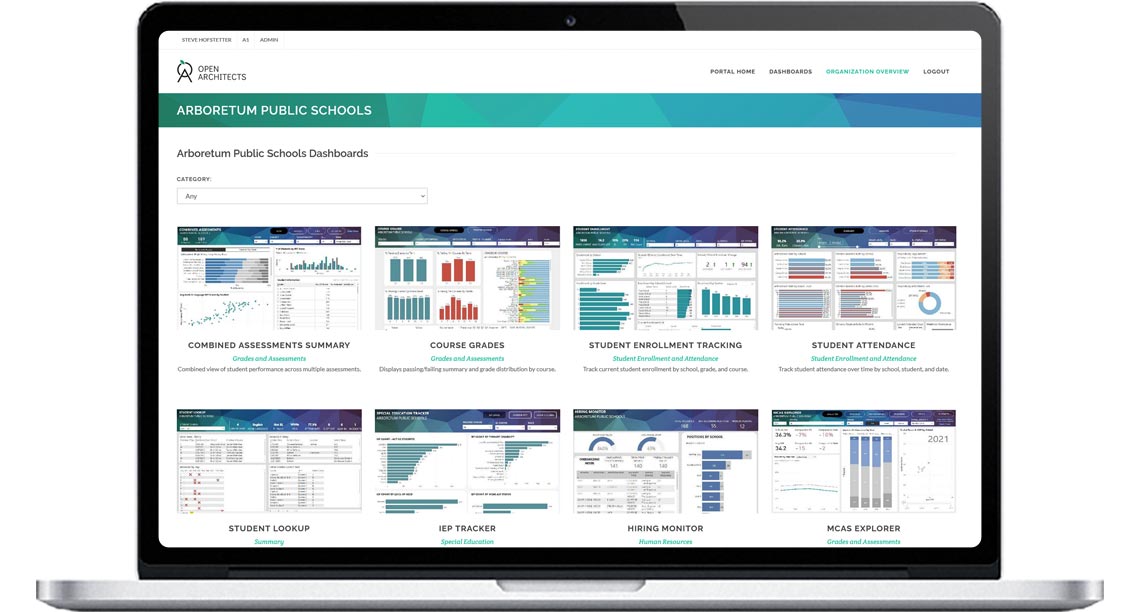 How It Works
Let's Talk
Start the process with an easy phone call. Let's find out how we can help.
Get A Customized Demo
We'll show you the tools that other organizations are using and how they best fit your needs.
Easy Implementation
We handle the hard part. We're up and running in as little as two weeks with our implementation system.