ACCESS: 2022 data is available in your DESE Dropbox account. Contact us to update your ACCESS dashboard.
MCAS: A partial relese of 2022 MCAS is available. Contact us to update your MCAS dashboard.
Free

Student Opportunity Act Support

DESE has partnered with Open Architects to provide free support for developing your district goals. We have developed powerful visualizations and dashboards to provide district-, school-, and student-level insights.
All it takes is an email to DESE and our project manager. We'll be in touch to coordinate the next steps.
GET STARTED
Get Started
Answer a few simple questions and we'll handle the rest.
MCAS & ACCESS Dashboards
Our dashboards are built to answer your most common assessment questions.
Which student groups had the highest levels of progress?
Which MCAS items were the most challenging for our students?
How did our results compare to similar schools within the state?
How do our results compare to previous years?
Where are our areas of improvement?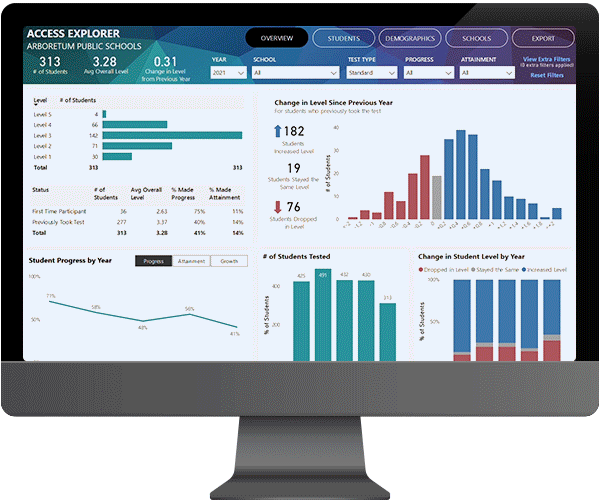 HAVE A
SNEAK PEEK
Too excited to wait for the demo? Browse the screenshots below to learn about our MCAS and ACCESS tools. Each dashboard has several views for different levels of analysis.
Our new
MCAS Explorer
Find out how students performed over time, which questions students most struggled with, and more.
Our new
ACCESS Explorer
Our new ACCEESS Explorer tool makes it easy to compare your results to previous years and drill down to the student level.
Our
Partner Portal
Access your tools through our Partner Portal that provides a secure dashboard experience for users of all kinds that updates in real time using your existing data. Give district leaders access to all the data and restrict school support staff to their school and student data.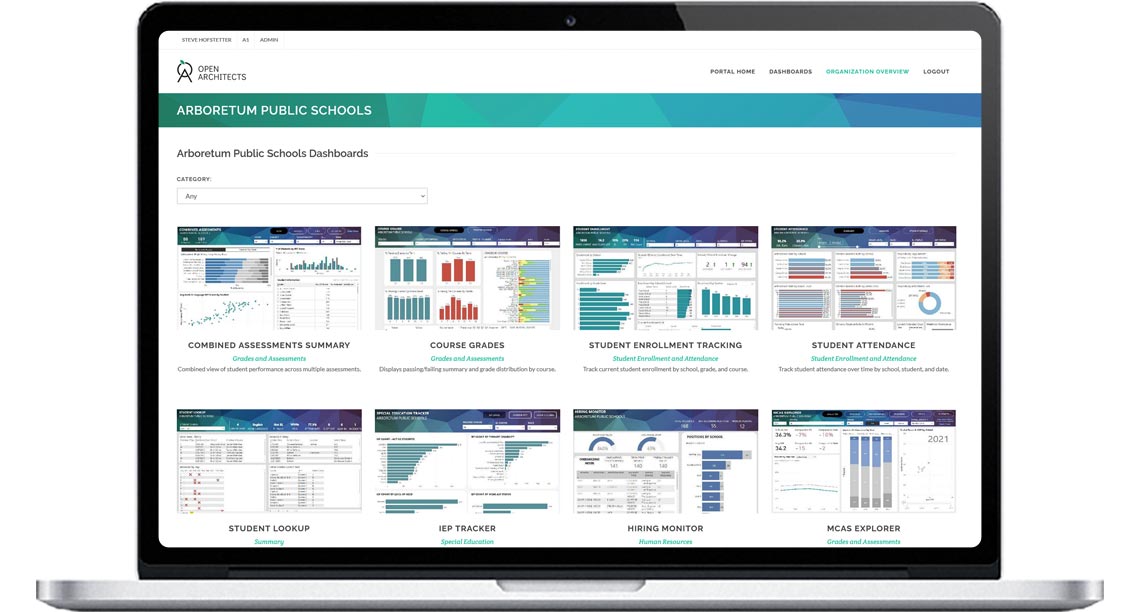 Easy Implementation
We handle the hard part. We use your existing data sources and layer our visuals on top of it; no extra work.
Secure Portal
Your dashboards sit behind a secure portal with custom permissions for district and school staff.
Filter, Slice and Select
Go deeper into your data by applying demographic filters, slicing by school, and selecting date ranges.
Get
Connected
Take your dashboards to the next level by expanding the scope to our paid version. We work with your data sources and existing platforms to build a custom data warehouse. No need to maintain a new system, no need for manual file uploads or data input, we handle it all. We currently connect to the following data platforms in the districts we work with and are adding more every day.